PlumDog knows the value of a strong community. The basis of good citizenry is based on the concept of support and sharing. We appreciate all of the people who help make our company so successful, and realize that giving back is an opportunity and an honor. We have donated our resources to the following groups, and many more, and look forward to assisting them in reaching their goals going forward. Go Asheville!
BILL AND CATHY
PlumDog Financial
A great facility, program and resource for the children of WNC. The Faces of Hope event is just one of the many activities that we can get involved with to support the cause.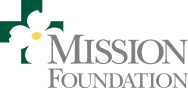 We feel that no one should go homeless in our community. This group does outstanding work, including housing over 615 homeless individuals in the last five years. Check out this Emmy award winning video.